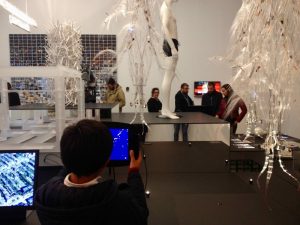 A new issue of ICOM's Portugal Bulletin (n.º 13, May 2019), is dedicated to the theme "Museums as Cultural Hubs: The Future of Tradition".
This issue includes an article by Ana Carvalho and Alexandre Matos (ICOM Portugal) about Mu.SA project. The article is entitled: "Os Profissionais de Museus no Mundo digital: Contributos do Projecto Mu.SA" and describes the activities carried out, including a summary about forthcoming activities.
The full article (in Portuguese) is available
here
 .