How can museums respond to the new needs of an ever-changing society? What are the necessary skills for professionals in the industry to be able to deal with the challenges posed by the introduction of digital technology?  The report "Museum of the future. Digital skills for change and innovation in Italy." Illustrates the key findings of the research carried out in Italy.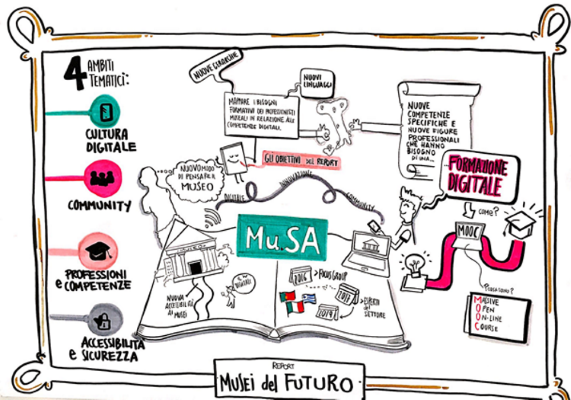 As a component of the Mu.SA – Museum Sector Alliance project, co-funded by the Erasmus + Program, Key Action 2 Sector Skills Alliances, the two organisations of Melting Pro and Symbola conducted a survey of the current scenario with the aim of mapping the training needs of museum professionals in Italy, as regards their digital and transferable skills. Download  the "Museum of the future. Digital skills for change and innovation in Italy" in Italian and in English.
We have chosen to adopt an approach based on samples, to gather the necessary information and indications for developing a training that corresponds as closely as possible to the training needs of museum professionals, as regards the theme of digital technologies and transferable skills.
The research involved 32 Italian experts in various aspects of the museum sector. They included the directors of museums and archaeological sites, the project managers of smaller museums, innovative start-up companies and cooperatives providing museum services, university professors, experts on professional profiles and the representatives of the relevant institutions in the field, at a regional and a national level.
The Italian partners presented the report to the public at the MAXXI – the National Museum of the 21st Century Arts, in Rome on March the 1st .
The report is organised into four thematic themes:
1. Widespread of digital culture. To promote the renewal of the sector, the first and foremost investment, which we hope for, is that of the digital training of museum professionals.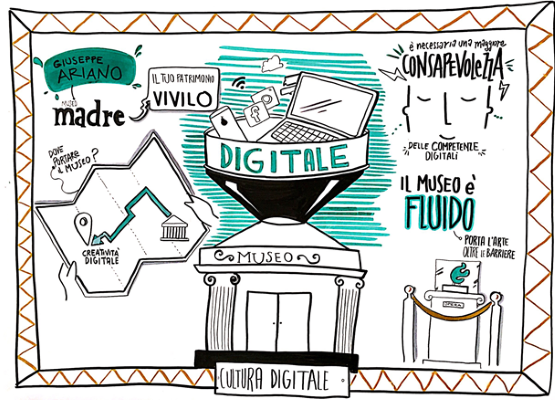 2. Community. When conceiving and producing innovative cultural contents and services, it is necessary to develop a personalised offer as regards the various audiences to be reached, adopting suitable forms and channels of communication.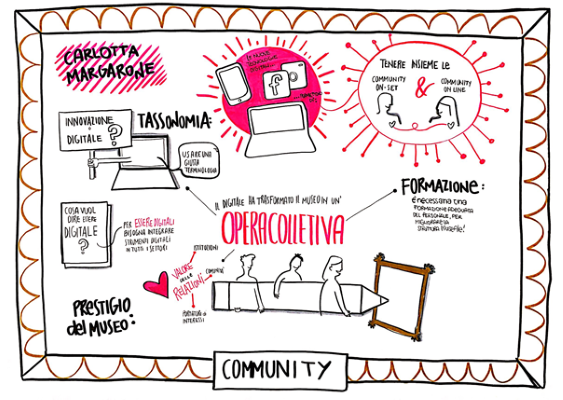 3. Professions and digital skills above all in relation to the digitalization of heritage and the involvement of the audiences, which are crucial factors in the present period of great changes, two strategic figures in Italy upon which it is believed that investment should be concentrated. Alongside the more widespread Online Cultural Community Manager (OCCM), who is responsible for the communication strategy of a museum and the management of its relations with online audiences, there is the perception of a need of a figure like the Digital Strategy Manager (DSM).  A technological mediator, who is capable of constructing a fruitful dialogue between museums and the technological world.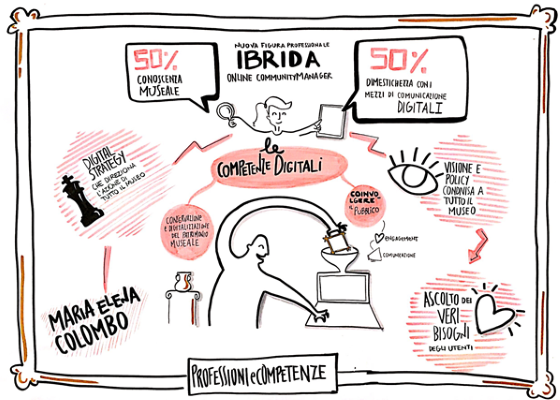 4. Accessibility and security emphasises the importance of striking a balance between the need to make cultural contents as open as possible and the need to ensure the security of data and their storage over time.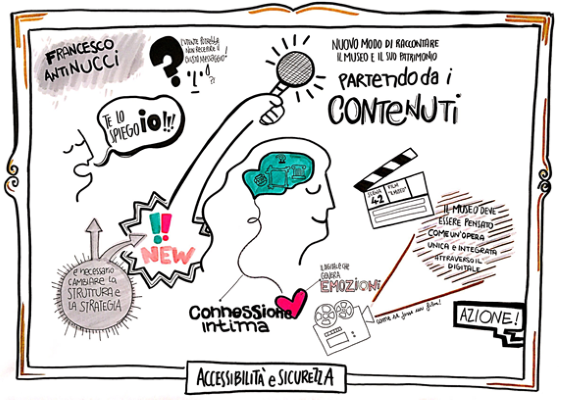 A series of critical reflections and thoughts from the invited speakers:
Contribution from the audience: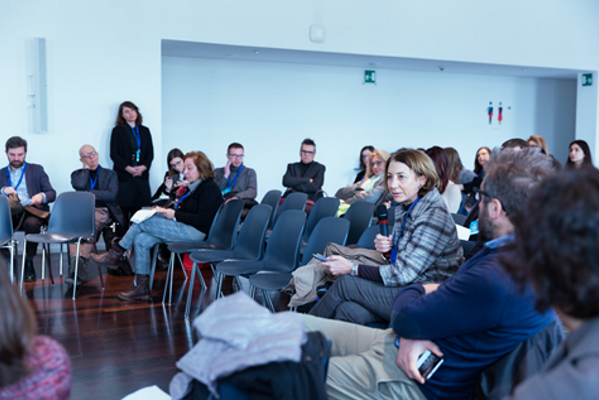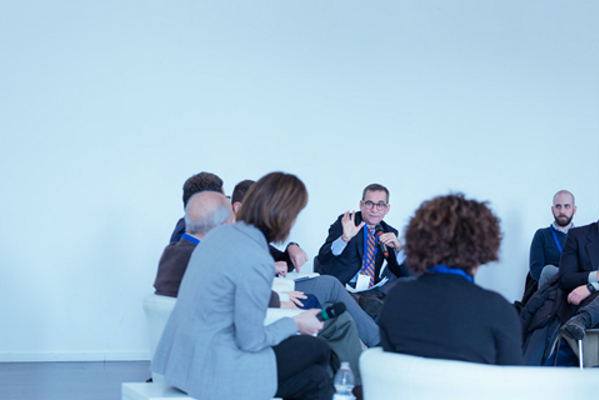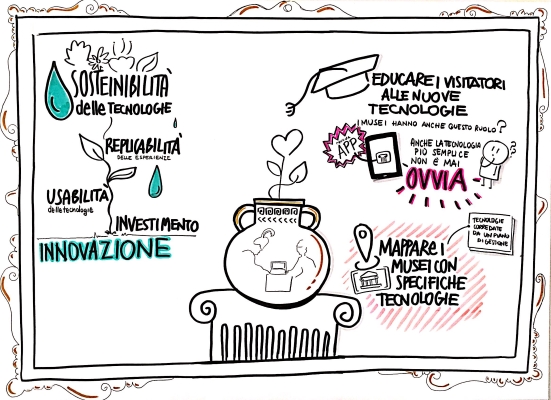 Veronica Vitale created some infographics during the debate highlighting the main results resulted from the discussion
Credits:
Miriam Melissa Alé (Photographer)
Veronica Vitale (Graphic Designer)