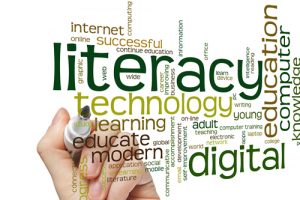 Europe Strategy 2020 and European Frameworks used in Mu.SA training programs
The Europe 2020 strategy establishes Information and Communication Technologies (ICTs) as a core element for five of the seven flagship initiatives to promote growth in the European Union: the European Platform Against Poverty and Social Exclusion, An Agenda for New Skills and Jobs, Youth on The Move, and the Digital Agenda for Europe, and the Innovation Union. Europe 2020 Strategy and related Flaghships promote the use of ICTs to tackle social inclusion, from young people using ICTs to improve life chances, through raising the skills and working conditions for workers in general and to build industry capable of delivering solutions for the challenges of health and demographic change.
The digital literacy of the workforce remains one of the key challenges for the adoption of technology within museums and is becoming a greater integrated part of museums as role profiles develop to include digital activities. Digital competence is one of the eight key competences for lifelong learning identified by the European Union and Mu.SA project develops modular online courses on digital competences and 21st century skills, up-skilling the museum professionals. More analytically, in the Mu.SA training educational programs developed, in the Massive Open Online Course (MOOC) as well as in the blended learning followed, in the 4 Specialization Courses, for designing and developing the content of the training material have been used for the first time both the European Frameworks of e-CF and of DigComp, adapting the digital competences to the needs and the skills needed in the museum sector.
In the Mu.SA MOOC entitled "Essential Skills for Museum Professionals" museum professionals were trained through an open course on 17 digital competences, 8 advanced competences from e-CF such as: Information Systems and business strategy alignment, Business plan development, Technology trend monitoring, Innovating, Needs identification, Forecasting, Relationship management, ICT quality management and 9 basic digital DigComp competences like: Browsing, searching and filtering data, information and digital content, Evaluating data, information and digital content, Managing data, information and digital content, Collaborating through digital technologies, Netiquette, Developing digital content, Protecting personal data and privacy, Identifying needs and technological responses and Creatively using digital technologies.
In the Mu.SA 4 Specialization Courses, each course will specialize the participant in the following competences allocated to selected role profile, to 21 advanced competences from e-CF, like: Service Level Management, Product / Service Planning, Application Design, Sustainable Development, Application Development, Testing,  Solution Deployment, Documentation Production, User Support, Change Support, Service Delivery, Problem Management, Information Security Strategy Development, ICT Quality Strategy Development, Education and Training Provision, Purchasing, Information and Knowledge Management, Digital Marketing, Risk Management, Process Improvement, Business Change Management. And to 6 basic DigComp competences: Copyright and licenses, Programming, Solving technical problems, Protecting personal data and privacy, Identifying digital competences gaps and Managing digital identity.
Apart from the digital competences needed for the digital literacy of professionals in culture and museums, transferable or so-called 21st century competences also were selected for the MOOC and the Specialization courses. The 21st century learning is typically used to describe the types of competencies needed to thrive in today's complex and interconnected global landscape. In the MOOC the training included skills such as: communication skills, team working, creative thinking, leadership and change facilitator, time management. In the Specialization courses, the participants will be specialized in: Mentoring/ coaching skills, Analyze and synthesize information, Negotiation skills, Networking skills, Sense of initiative and entrepreneurship, Resilience, Decision making, Management skills, Interpersonal skills, Mediation skills, Influence/ persuasion skills, Active listening skills, Storytelling, Fact-driven, Integrity/ ethical skills.
Mu.SA has been included in the DigComp User Guide (2018) as one of the 38 existing inspiring practices of DigComp implementations and selected as one of the 9 best cases that use DigComp for employment. Also, the project has been proposed as Good Practice under the Initiative 8 – Heritage-related skills – Component 3: Opportunities for cultural heritage professionals by European Commission.