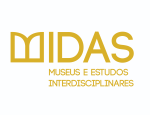 We live in a society increasingly technological and digital. It is a mainstream tendency with inevitable impacts also for the museum sector. How is this transformation-affecting museum professional's profile roles? What new competences are necessary and expected? Are there changes or up-skilling to be made? What kind of professional training is needed?
In this short article, Ana Carvalho and Alexandre Matos discuss the project Mu.Sa – Museum Sector Alliance (2016-2019) rationale, its objectives and methodologies, but also the key findings of the first phase of the research activities carried out in Portugal, Greece and Italy. The article was recently published in MIDAS, a Portuguese peer-reviewed journal.
It is available online in open access here, or you can also download it from here  !