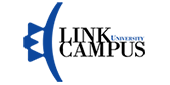 Link Campus University operates since 1999 as the Italian filiation of the University of Malta. The University of Malta, and its branch Link Campus University, have been introduced to the international academic world through bilateral agreement and cooperation programmes with several universities in different countries as the United States, the United Kingdom, France, Italy and Australia. The University of Malta is also associated with some of the main international university networks as Utrecht, Compostela, Santander and Community of Universities of the Mediterranean.
On the 21st September 2011 Link Campus University (LCU) becomes legally recognized non-state universities of the Italian university system. Within the Link Campus University the "Research Centres" are the driving forces of innovation. The Research Centres constantly promote the dissemination of knowledge through documents, reports, studies and research and fosters debate through seminars, conferences and workshops, thus creating opportunities for discussion, analysis and update with a cross-sectoral approach to the issues questioned.
The Centres establish partnerships with government departments and agencies, private operators, research institutes and training and trade associations. LCU has always been particularly involved in the themes of sport, approached from different points of view, that of ICT, smart technologies, social studies and social innovation, as evidenced by the structures within it.
Link Campus University leads many professional courses, MAs, MBA in the field of Cultural Heritage, Arts, Digital Fabrication, Management, Economics, Law, Mobility, Drones and Sports. High level learning courses are previded for young and adult professionals in many field, such as Management, Communication and Digital Resources, School, Security and Intelligence and Digital Administration (especially for Public Administrations).
Website: http://linkinternational.eu/